A CLASS OF THEIR OWN - CUSTOM ENTRY DOORS TO MEET HIGH STANDARDS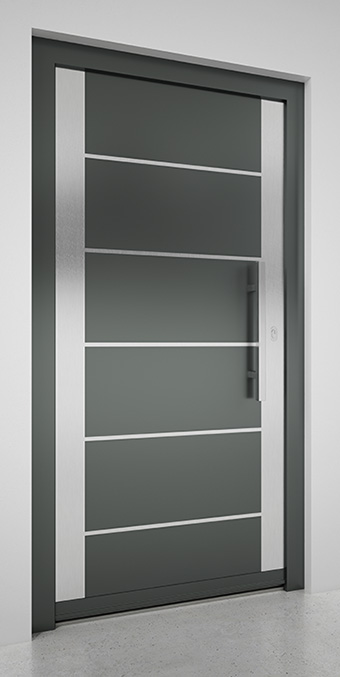 In the event of especially strict requirements for the property's doors, High Line is the system of choice: here, maximum thermal insulation, architectural elegance and profiles with narrow visible areas are combined in a modular system.



-Flexible shear deltatherm composite thermal barrier in the leaf profiles to reduce the bi-metal effect, resulting in a lower level of deflection in case of high temperature differences between indoors and outdoors.
-Triple gasket application on High Line DC 3.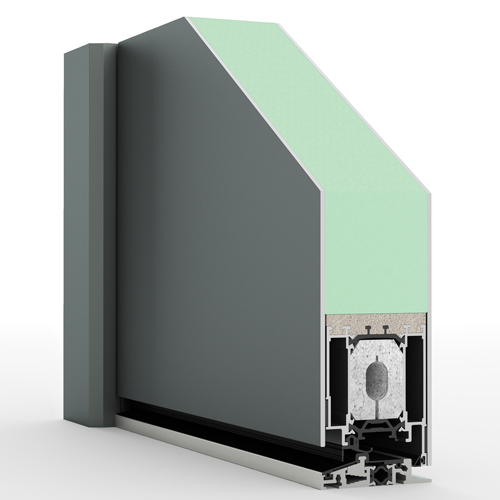 With 95 mm (3.74") wide fixed frame and 75 mm (2.95") aluminum door panel insert, provides highest level of energy efficiency.
The concealing structure of the door panel on the interior and the exterior disguises the door leaf profile and gives a splendid, aesthetic and modern look.
Please click for details
The 95 mm (3.74") wide fixed frame, direct 3 points gasket pressure, profiles with thermal breaks and 88 mm (3.47") thick aluminum sandwich door panel insert place this model over the top in means of thermal insulation, sound-proofing, wind permeability, and water leakage.
Concealed leaf profiles from both sides provide an elegant, modern, and aesthetic view. The narrow look of the fixed frame meets expectations of minimalistic design enthusiasts.
Please click for details
The name "QUALIDO High Line" represents not only perfect operation and maximum security but also maximum thermal insulation and sophisticated, modern aesthetics. This elegant, premium entry door system meets even the strictest requirements of weatherproof sealing and thermal insulation - through to the passive house level.

Highlights:
- Sturdy profile construction with 95 mm (3.74") frame profile depth.
- 88 mm (3.47") sash profile for High Line DC 3.
- Maximum energy efficiency to passive house level.
- The vertically adjustable threshold guarantees an optimum weather-proof sealing and functioning for years.
-Slender elevations.
-Optional decorative door panel.
-Leaf-enclosing door inserts both sides.
-High-security level with multipoint locks, hinges, and security pins.