QUALIDO: QUALISYS DOOR SYSTEM
THERMAL INSULATION, SECURITY AND FUNCTIONALITY WITHOUT COMPROMISING ON FORM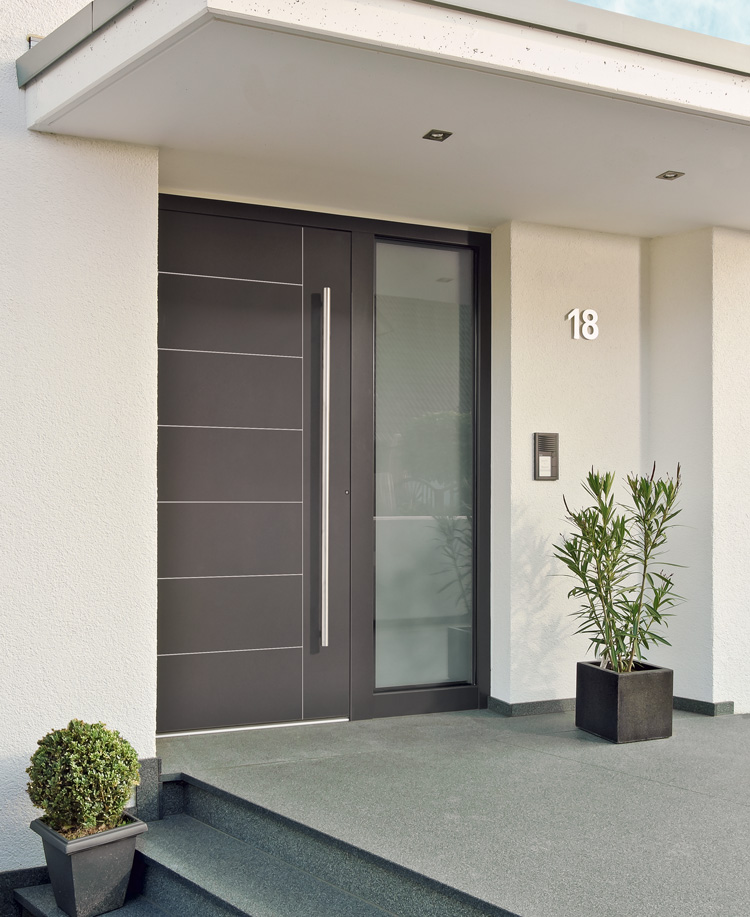 In our high-quality door systems for commercial properties, apartment buildings, and individual houses, the name "QUALIDO" represents not only perfect operation and maximum security but also optimum thermal insulation as well as sophisticated and modern conception of aesthetics. Moreover, with almost unlimited freedom of creativity, QUALIDO lend every building an identity of its own.

Our doors for commercial properties and houses are sturdy, durable and lowmaintenance. Thanks to the special design with a special material composite, they retain their ease of operation and rigidity at all times even under exposure to extreme temperatures. At the same time, they are characterized by their outstanding insulation properties - through to passive house suitability.



Thanks to a range of profile depths with variable thermal insulation and numerous options for modification, we offer right door to meet every projectspecific requirement. With a large selection of cross-series accessories, a wide range of security features, and many decorative door panel options, QUALIDO leave nothing to be desired.

- Maximum energy efficiency up to passive house level.
- Various profile depths with variable thermal insulation.
- Slender elevations.
- Wide range of different variants and profiles. ' Optional decorative door panel.
- Flush inside and outside for doors that open inwards and outwards.
- High security level with multipoint locks, hinges and security pins.
QUALIDO elegant door series bring together a fixed frame, a leaf frame and a panel in the respective chosen color. Here, you can always choose between a door with a visible door leaf in various profile variants or a door panel that covers the door leaf on one or both sides.

Dream your door and let us build it up!