WIDE RANGE OF DESIGN POSSIBILITIES FOR THERMALLY INSULATED SLIDING SYSTEM
With slender elevations and large glass surfaces, QUALISYS sliding series open up diverse creative possibilities for architects and planners. A practical selection of different track schemes – including a "monorail" version with a fixed window area – offers creative scope for the realization of architectural concepts. Exceptional ease of use comes thanks to an entirely new generation of fittings that permit higher sash weights. In addition, thanks to a gear damper, these fittings not only reduce the force required to open the window but also lower the sash softly during closing.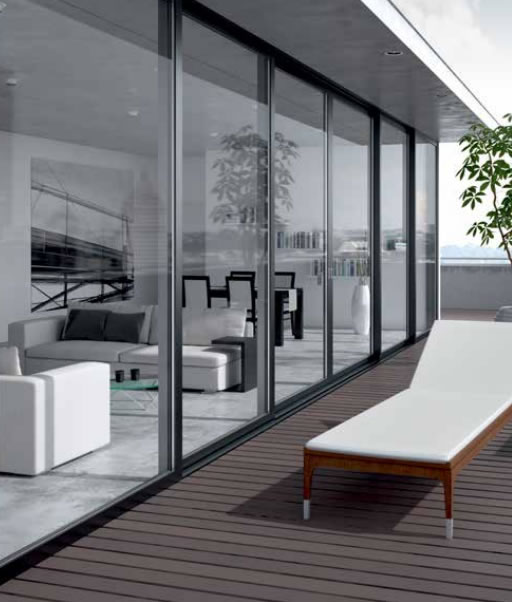 Highlights:
- Compatible with all QUALIWIN and QUALIDO systems.
- Smooth integration into QUALISYS façade construction.
- Elegant design possibilities - slender labyrinth with an elevation width of just 52 mm (2").
- Individual glazing - frame filling thickness of up to 48 mm and sash filling thickness of up to 48 mm (1.89").
- Wide range of design possibilities with In-line slide and lift & slide systems, which enable various opening types.
- High thermal insulation.
- Flush threshold can be applied.