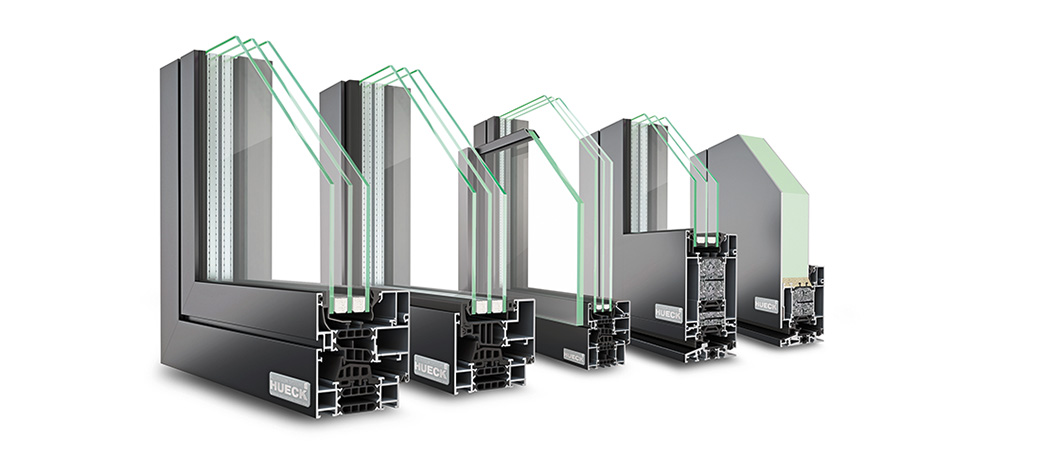 We offer a complete system solution which aesthetically match and perfectly function with each other.

The architecturally coherent frame-line of QUALISYS product line presents:
- Aesthetically pleasant profile geometry
- Exceptional architectural and structural solutions
- A plug-on system matching practically with each other

In the development of QUALISYS window and door systems; QUALIWIN and QUALIDO respectively, suggestions from practical users and customer requests were thought through to their logical conclusions thanks to many years of engineering expertise of our exclusive partner; HUECK. The result: slender elevations, optimum thermal insulation properties, economical processing and versatile potential applications.

For planners and building owners, the wide range of QUALISYS window and door systems offers broad architectural scope and flexibility. With windows in a wide range of opening types, as well as exterior doors and sliding doors, this extensive modular system opens up a whole host of potential applications. When this complete system is processed with state of the art machinery as well as the hands of skilled craftsmen, the result is aesthetic and functional exclusivity.
The latest generation of QUALISYS window and door systems achieve maximum thermal insulation values thanks to an innovative and completely redeveloped insulating zone. Despite their shallow profile depths, these windows and doors not only conform to the Energy Savings Ordinance (EnEV) but even reach passive house standards.
QUALISYS | INNOVATION MEETS AESTHETICS AND PRACTICE