MAXIMUM TRANSPARENCY AND SECURITY
Floor- to-ceiling windows fill rooms with light and open up a view to the outside. However, fall protection with a conventional metal balustrade interrupts both the view and the outward appearance of the façade. Here, QUALISYS offers an elegant alternative with Plug-On Railing. This technically sophisticated solution allows you to create a uniform, well-balanced appearance for modern and intricate glass façades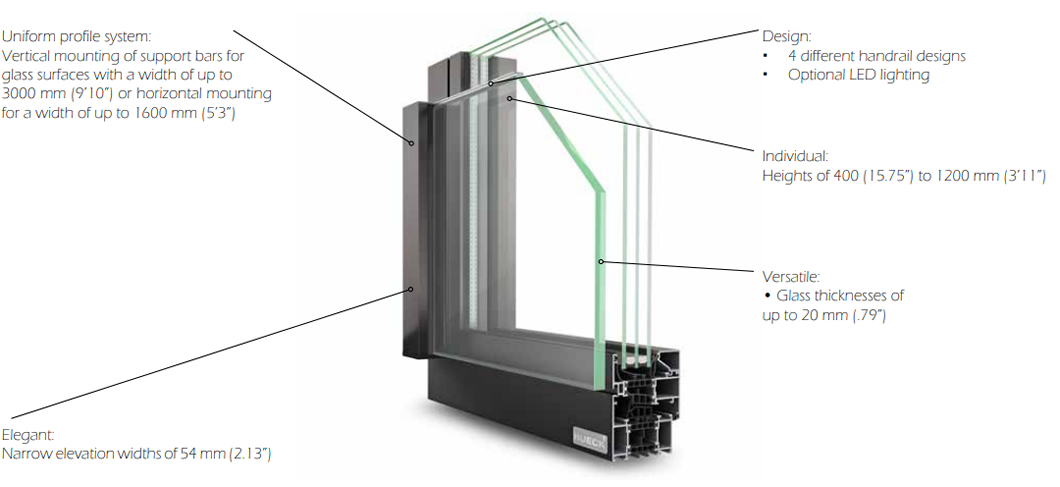 QUALISYS Plug-On Railing System can be combined with all other QUALIDO and QUALISYS systems.

The construction type QUALISYS Plug-on Railing System is a glazing to prevent from falling down according to the "Technischen Regeln für die Verwendung von absturzsichernden Verglasungen EN 18008". The laminated safety glass made of tempered safety glass (ESG) or heat strengthened glass (TVG) is horizontally or vertically inline bedded at the lateral edges. A u-shaped profile is fixed at the upper edge (profile fixing vertical). Depending on the glass type and the sub-construction used, the construction type may be used as glazing to prevent falling down.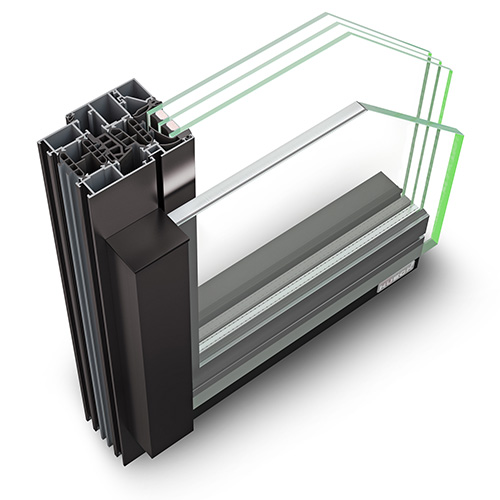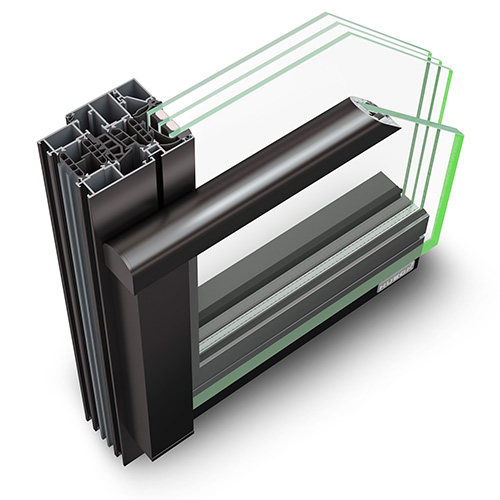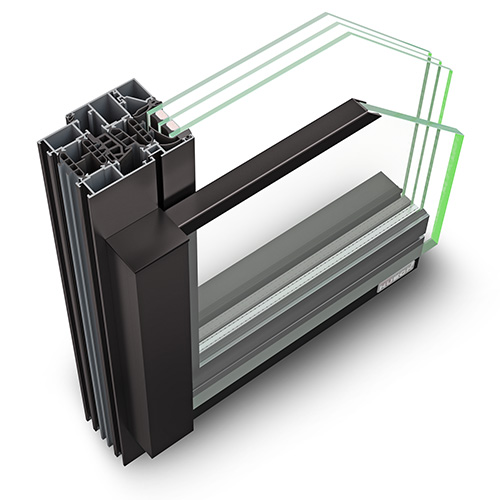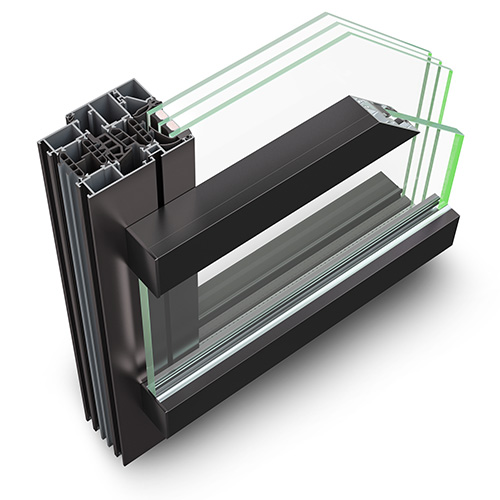 Vertical mounting with certified minimum edge protection.
Vertical mounting with rounded handrail (optionally prepared for LED installation)

Vertical mounting with U-profile as edge protection

Horizontal mounting as handrail
Sample Cross Section: Plug-on Railing system with QUALIWIN FINE LINE - QW 75 FL